Plastic Injection Molding Market to Reach $162 Billion by 2020
The plastic injection molding market will reach a $162 billion valuation by 2020, according to a recent Allied Market Research's World Injection Molded Plastic Market Opportunities and Forecasts report.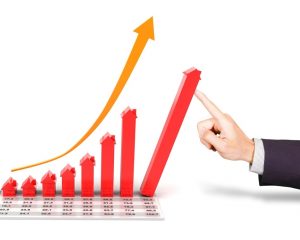 Polypropylene will maintain its position as the dominant material, contributing to 41% of the market revenue, according to the report. ABS (acrylonitrile butadiene styrene) is the projected fastest-growing segment.
What Does It Mean?
The report proves that industries like HVAC, Wastewater Management/Environmental Testing, and Marine Sciences continue to have a high demand for plastic injection molded items.
The healthcare market is growing rapidly while packaging remains the prevailing application for injection molded plastics. This market specializes in tools for needles, pregnancy test devices, surgical blades, and other medical appliances.
Especially interesting is the role polypropylene will play over the next few years. In 2014, polypropylene accounted for almost half of the market revenue worldwide. Select polypropylene characteristics (resistance to heat, chemicals, and abrasion; quickness in settling; and high surface gloss) have allowed it to maintain its status as the most prevalent material for plastic injection molding.
From Metal to Plastic: The Benefits

Plastic injection molding is a popular manufacturing process because of its low labor costs, minimum waste production, time-effectiveness, and return on investment; specifically, its ability to simultaneously process multiple raw materials is highly appealing to those in the space.
These factors deliver a cost effective benefit that metal can't achieve — not to mention greater design flexibility and quick assembly capabilities.
Today's leading plastics manufacturers leverage technology to create injection molding alternatives that are superior to machined metal parts. New products and partnerships among key players are constantly emerging and changing the game.
Join the Burgeoning Plastic Injection Molding Market
Find more information about the benefits of moving from metal to plastic in K&B Molded Products' Moving from Metal to Plastic guide.