Benefits of a Turnkey Manufacturer
If your part isn't designed with the proper materials, it can lead to poor performance — or even failure — of the application it's used in. This is where an experienced turnkey manufacturer comes in.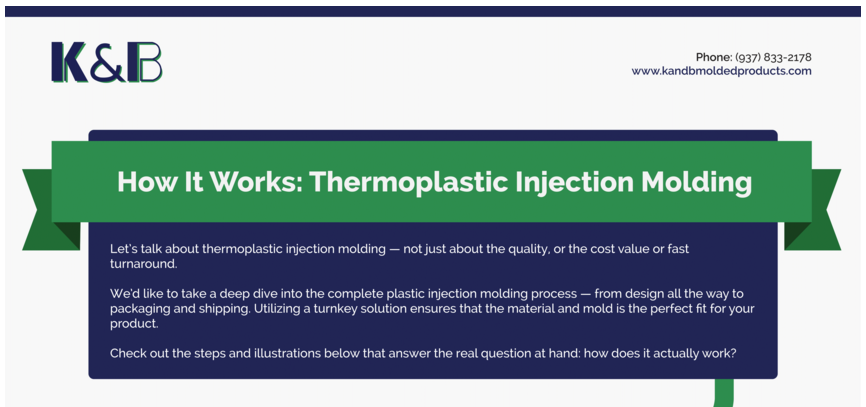 Take the marine industry, for example. Plastic motor parts in water vehicles must be able to withstand moisture and corrosion, and thus must be molded with durable plastic materials like polyethylene.
To ensure the most successful project, it is essential to employ a turnkey manufacturer whose experts will take material selection, design, and additional steps into their own hands, saving you both time and money.
Eliminating the Middleman
Turnkey manufacturers offer detailed, comprehensive services that eliminate the need for outsourcing duties to third party manufacturers.
By being able to not only start but fully complete projects on their own in-house, turnkey manufacturers simplify the injection molding process and negate the need for any middlemen. Subsequently, the entire process is simplified, and a reliable assurance of quality is guaranteed.
Additionally, injection molders provide consumers with detailed assistance in design and material selection. In order to attain the greatest value and benefits from an injection molder, it is essential to contact them as early in the project process as possible.
Employing the help of a turnkey manufacturer can help consumers avoid purchasing cheap products in haste and acquiring the help of an unnecessary outside services.
Bringing Expert Design Experience
When customers attempt to cut corners and save money without doing proper research or performing essential procedures, issues with mold quality are very likely to occur.
Employing the help of a turnkey manufacturer means receiving mold design advice and assistance before the production process even begins. Additionally, because tooling is often the most expensive part of the injection model process, consulting a turnkey manufacturer beforehand is not only helpful, but also critical to saving time and money.
Turnkey manufacturers can provide consumers with early advice regarding part design, monetary savings, and which materials and tools to consider using for a project. Involving your turnkey manufacturer before production begins can also result in improved communication throughout the process, leading to improved trust between partners and the growth of a reliable business partnership.
When offshore manufacturers are often distant and have limited unavailable, having a turnkey manufacturer immediately available to complete every one of your molding needs — from design to finishing processes — is a critical benefit. Consequentially, hiring a turnkey manufacturer means increased communication and concise lead times, and an overall improved manufacturing process.
At K&B Molded Products, we have over 50 years of industry experience and employ more than 25 different machines to help carry out our processes. We offer a range of services, including custom injection molding, hot stamping, and sonic welding services.
To learn more about the turnkey manufacturing process, from design to delivery, download our "How It Works: Thermoplastic Injection Molding" infographic for free today.