Why Should You Become A Injection Mold Technician?
The manufacturing industry is the major employer of injection mold technicians. Injection molding is a manufacturing process that is utilized to produce parts in large quantities. It is primarily used in mass-production processes that require many similar products or components.
The skills and qualifications required to be an injection mold technician can most often be learned on-the-job, and many employers are willing to provide on-the-job training to develop talented individuals.
The benefits of becoming a plastic injection molder include ready available jobs, a career in the manufacturing industry, and upward mobility. Follow along to see if you'd be a good fit for the plastic injection molding industry!
The Occupation at a Glance
Industries that Employ Plastic Injection Mold Technicians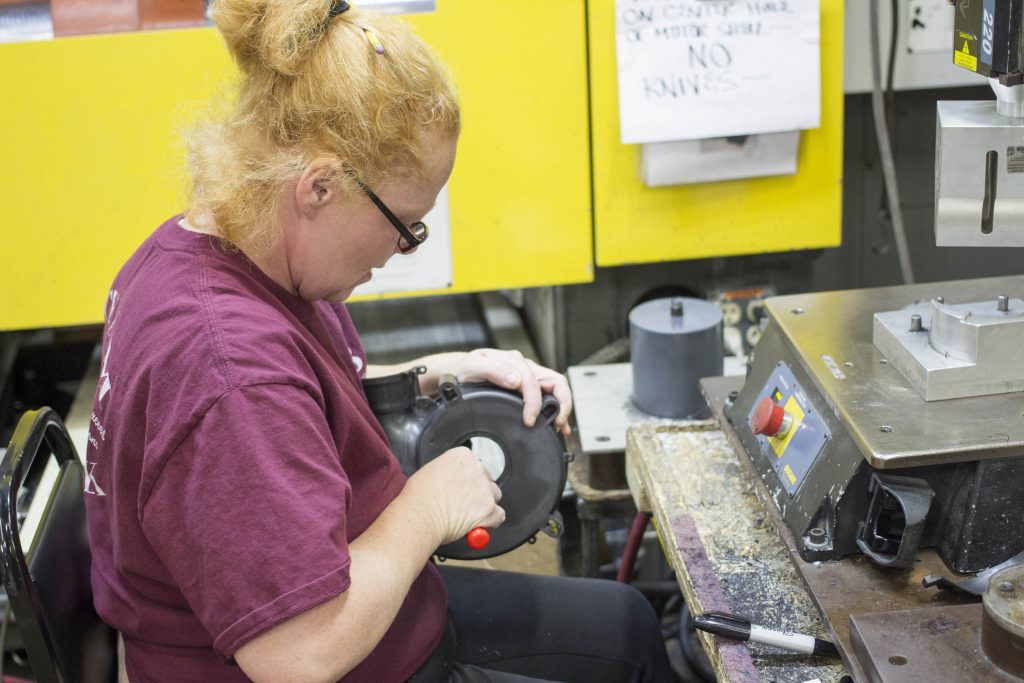 The manufacturing industry is the major employer of injection mold technicians. Injection molding is a manufacturing process that is utilized to produce parts in large quantities. It is primarily used in mass-production processes that require many similar products or components.
Injection mold is used in the manufacturing industry because it is a fast, affordable process that produces strong quality products.
Beneficiaries of injection molding include the food and beverage industry, which requires items such as utensils. The medical and pharmaceutical industry also benefits from industrial molding since it uses dental x-ray components, surgical preparation products, and diagnostic test kits. Also, the electronics industry benefits from industrial molding because it relies on electrical parts, such as frames for products such as television and home theater systems and mobile phone casings.
Skills Needed
Handling and assembling plastic parts is the name of the game. Most positions specifically require candidates to assemble injection molds that mass produce plastic parts. Other requirements include monitoring daily projects of the injection department for quality improvement and operating plastic molding machines.
Preventive maintenance is another skill that is mentioned in many injection molding technician resumes. In particular, candidates should be able to conduct preventive maintenance on molding equipment and controls and troubleshoot problems.
Another skill is operating auxiliary equipment and performing the necessary in-process adjustments. Other skills needed in this category include performing preventive maintenance and preparing molds and equipment for scheduled jobs, making necessary adjustments to molding machines and auxiliary equipment as required.
Managing mold changes is another required skill. Injection mold technicians should be able to assist with scheduled mold changes, work on mold changes, and train new employees on machine operation and mold changes.
Also, hand tools skills are required for one to be an injection molding technician. The technician should be able to utilize clamps, bolts, and other hand tools to meet work order specifications. The technician should also know how to use holding devices, power tools, spanners, and hoists.
Desired Qualifications
One of the qualifications to become an injection molding technician is a high school degree or GDE. Only "14% of injection molding technicians have a bachelor's degree." However, specific qualifications, such as associate degrees and diplomas, might be needed for specialized products like medical components.
Another valuable, not often not necessary, qualification is previous experience as a molding or maintenance technician.  
Benefits of Becoming a Plastic Injection Molder
One of the main benefits of becoming an injection mold technician is that there are readily available jobs. The industry is growing "with an expected compound annual growth rate of 4.6 percent between 2021 and 2028."
Career in the Manufacturing Industry
In addition, becoming an injection mold technician sets up people for a career in the manufacturing industry, which has several benefits. In addition to competitive salaries, companies in manufacturing have clear career paths, offer continuing education, and have a high level of job security.
In addition, "According to recent Thomas survey data, 69% of companies across the manufacturing and industrial sectors are likely to bring manufacturing production and sourcing back to North America in the face of recent disruptions."
As technicians progress in their careers, they start having more responsibilities. For instance, they could be given roles such as production supervisor and advance to roles like production manager and eventually plant manager.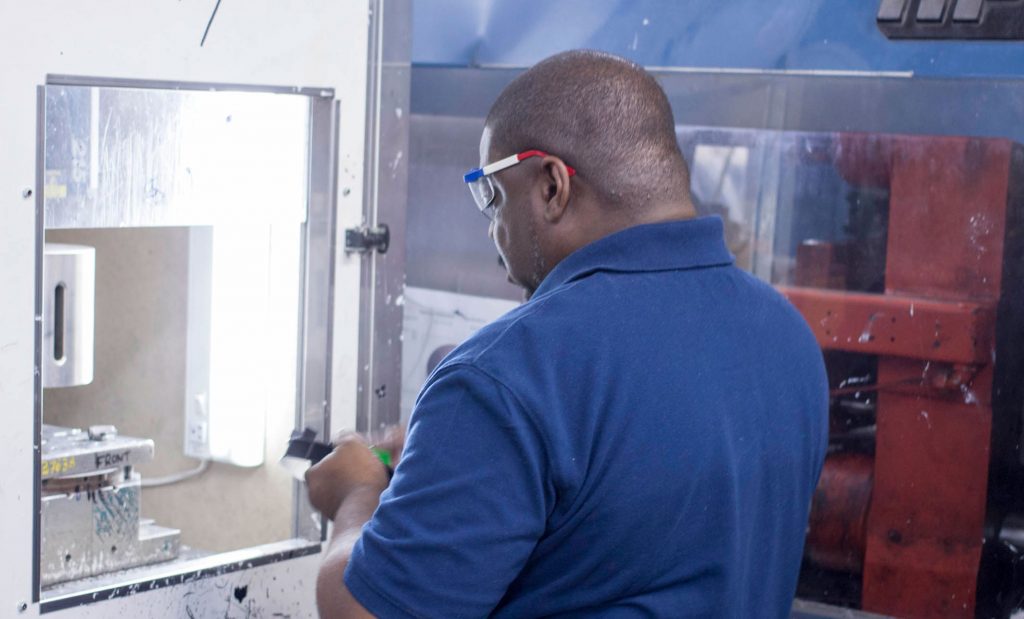 The common roles one is given immediately after becoming an injection molding technician include machine technician, process technician, and machine operator.
Apprenticeship & Upward Mobility
Apprenticeships are common in the manufacturing industry. On-the-job training is integrated with classroom education and mentorship to offer a well-rounded learning approach focusing the job and the industry at large. Finishing an apprenticeship leads to full-time employment and industry certification.
Many companies, like K&B Molded Products, offer great opportunities for advancing within the company. K&B regularly offers raises and internal promotions based on peromance and commitment.
JOIN OUR TEAM
If you are looking for a fast-paced, high-skilled career working with plastic injection molding, apply for one of our job openings today. K&B is looking for hard-working, motivated individuals who are committed to our mission of continued innovation and uncompromised quality.
K&B Molded Products is an equal opportunity employer offering a great benefits package that includes health insurance, 401K, paid holidays, and paid vacation. Become a member of our growing team!