Download K&B Molded Products' ISO Certifications for Your Records
K&B Molded Products is committed to providing our customers with the highest quality product available.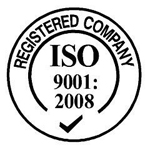 As such, we have been assessed and registered with an ISO 9001:2008 certificate for the following:
Design, manufacture and supply of molds for plastic, metal molding and die casting industries
K&B provides downloadable and printable copies of these certifications for your reference. To access them, simply fill out the form.