Advancements in materials technology have allowed more and more HVAC parts originally composed of metal to be manufactured using plastic injection molding.
The advantages that a conversion from metal to plastic brings are hard to ignore.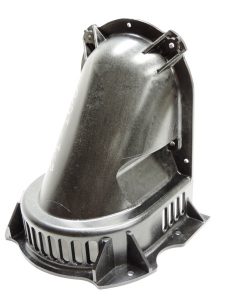 The most obvious are the advantages of mass production: once dies are made, the long cycle times normally associated with the machining and/or casting of parts are gone.
Ready to get started? Request a Quote >>
This means that tight tolerances only need to be achieved in the mold making process, as the injection molded parts will naturally reproduce that original precision. This advantage is enhanced by lower material costs and parts that are also lighter in weight, and can be composed of materials custom designed for the final application.
The HVAC industry is only one of many industries that are taking advantage of the benefits of injection molding. K&B's customers in the HVAC industry rely on us for the production of high-value plastic products and components.
By utilizing cutting-edge materials, we have been able to produce parts for water heaters, furnaces, air conditioner compressors, electrical covers, blowers, draft inductors, inducers, and a number of other components that regenerate gases and remove heat.
Moving from Metal to Plastic
An example of plastic's advantages can be demonstrated in the lines of blower assemblies that K&B manufactures. These products were originally manufactured from sheet metal. But because it is used in a furnace application, it is exposed to hydrochloric acid during the reclaim fuel process. This acid was condensing inside of the unit and deteriorating the part. One of the advantages of using thermoplastic is that it is not affected by the acid exposure.
A customer needed an inlet and motor housing for a blower. The parts proved so successful in the field that they quickly increased their orders to include various other blower components.
Initially, we converted 17 versions of one part, and nine versions of another to thermoplastic from metal. Over the last ten years, we have injection molded over 30 types of impellers, equaling over 14 million finished parts.
These impellers are typically 4" to 8" in diameter, and are injection molded in two parts, then ultrasonically welded. Because of our skilled staff and precision equipment, we are able to maintain tolerances to ±.030", and run out of ±.020". Once assembled and qualified, each impeller is then assembled into a housing that is also injection molded. The housings represent over 100,000 pieces per year, in over 75 versions.
The finished assemblies are designed as an OEM replacement and used on systems from some biggest names in the HVAC industry. Some of the design variations include elements such as an installed exhaust adaptor that allows the unit to be quickly connected to the PVC pipe. The adaptors are fabricated in 26 different styles, and can accept various types of clamps or caps, which can mount to tube sizes from 2" to 3.25". They are also manufactured with various brackets and inlet air restrictors, which are all color coded allowing for easy identification of type and size.
As a UL Certified Supplier, we are bound to a superior level of quality; this certification is more than just a plaque in our lobby. Our facility is subject to random UL inspections that include reviews of customer drawings and purchase orders, as well as inventory analysis that includes materials tracking and verification of compliance.
In an industry such as HVAC, the sheer vastness and variation in OEM and aftermarket parts and components is staggering. Taking cost out of these products is a critical factor in the competitiveness of many of our HVAC customers. The advantages that we deliver every day are based on our ability to provide high efficiency and cutting edge out-of-the-box innovation.
Regardless of product or industry, our eye is always on developing better solutions that increase the quality and lower cost. For more information about our capabilities, feel free to contact us directly.