K&B has an extensive history in the injection molding industry, and as such, can provide expert guidance regarding the optimal assembly method for a given product.
For example, products that are bulky when completely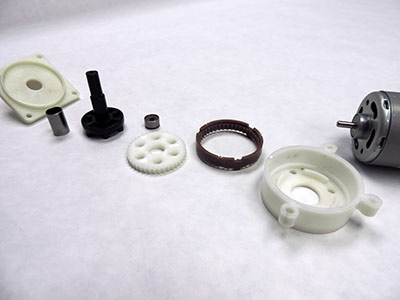 assembled may benefit from a modular design wherein final assembly is left to the end user. In these cases snap fit, or fastened components would be used.
For applications in which a completely assembled product is desired, press fitting or sonic welding represents the most permanent assembly options. Any ancillary components such as hardware and fasteners can be sourced or provided by the customer as needed, depending on customer preference.
Ready to get started? Request a Quote >>
For OEM customers who purchase multiple molded components, kitting can be used to package parts in a way that is most convenient for further manufacturing. Kitting reduces the amount of storage space required as well as the material handling burden on customers. Our team can work with customers to determine the optimal assembly or kitting method for their specific application.
At K&B Molded, we take pride in the diverse array of injection molding support services we offer and the flexibility that is inherent to our manufacturing system. For over 50 years, the HVAC, marine, and other OEM industries have taken advantage of our expertise and experience in mold design, injection molding, assembly, and inventory management.
Our myriad of secondary services is available to customers who seek a turnkey manufacturing option to take their product designs from concept to completion. Everything we do is backed by our ISO 9001:2008 certified quality management system and a sterling reputation within the industry for quality and customer service. For additional information about component assembly, contact us directly.